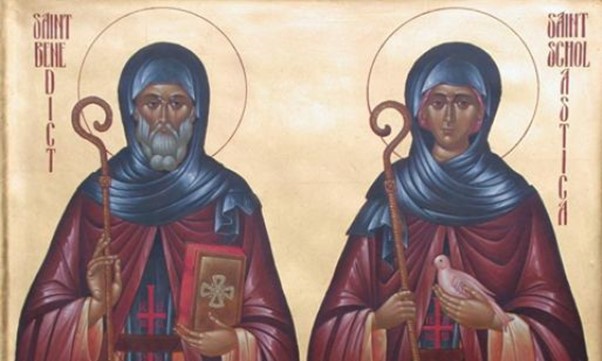 The Companions of St. Luke – OSB is a recognized religious community within the Episcopal Church. We are a community of men and women who are committed to following our savior, Jesus Christ by living into the Rule and the Vows of St. Benedict. We are a dispersed community with members living throughout the United States, Canada, and Brazil, who are tied together by our love of Christ. We pray and meditate in our homes and sometimes at work, we study the Rule and scriptures, and we work in the world and in our churches. The struggle for balance in our lives is the same challenge all Benedictines have struggled with through the ages.
Welcome
Peace be with you and welcome to the Companions of St. Luke, OSB. Perhaps, you are like I was not too many years ago and are feeling a bit lost or that there must be more to spiritual life than what you are currently experiencing. Going to services on Sunday, taking part in parish life, having an active prayer life and trying to be a good person are all important and satisfying…
Membership
The Companions of St. Luke, OSB exists to express Religious life under the Rule of St. Benedict and to witness, through traditional and contemporary expressions, the values of Religious life within The Episcopal Church in the United States of America. Vowed members are Baptized and in good standing of the Episcopal Church or churches that are in communion with the See of Canterbury.
Our Offering
The members of the Companions of St. Luke, OSB work hard to be what St. Benedict conceived when he created his Rule – A School for the Lord's Service. Our careers are our work which is balanced with prayer, meditation, and study. We have tools and resources that help live in this school and to link each of us together as a community, even though each of us live in different places.